Sadly, Bernard Nau, a major figure in the fluid sealing industry passed away on the 24th June at the age of 84.
Bernard was a quiet, unassuming man, but the many publications he authored or co-authored plus the entire output of the Sealing Technology section at BHRA/BHR Group bears testament to his legacy to the industry.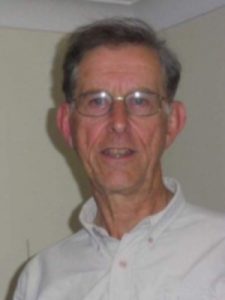 He was the originator and leader of numerous significant sealing research projects from the late 1960s until the end of 20th Century. A physics graduate from Imperial College, London, Bernard joined BHRA and worked with seal research pioneers Denny and Turnbull completing his PhD on the lubrication of mechanical face seals. This demonstrated that mechanical seals did in fact support a lubricant film. Further work on mechanical seals included projects varying from aircraft and spacecraft fuel pumps, nuclear pressurized water recirculation pumps and submarines.
His early theoretical work on thin film lubrication also led to the thin film design for fibre optics cables. The project he contributed to went on to win the 2009 Nobel Prize for Physics and received thanks in recognition as part of the team.
He also led significant early work exploring the lubrication of reciprocating seals for hydraulic applications as well as investigations into methods of predicting elastomer seal performance.
During the asbestos replacement programme in the 1980's he turned his attention to gasketed joints. In addition to theoretical work analysing gasket behaviour he initiated the construction of a unique gasket test facility to investigate the performance of the gasket within a bolted joint.
A further success was his idea to set up Training Courses for industry which were widely appreciated.
In his private life Bernard was an avid naturalist, contributing to many wildlife publications, including authorship of the definitive 'Guide to Shieldbugs of the British Isles'.
We are grateful to Bernard's long-time colleague Bob Flitney for the basis of this dispatch.