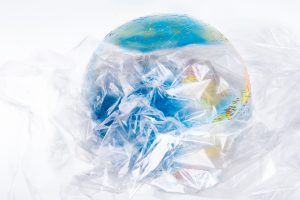 Introducing the ESA Plastic Pollution Project
During our last Annual General Meeting in Lisbon, Portugal, we ran a 'Plastic Packaging' workshop with the intention of seeing  what we can do to reduce plastic waste in our industry. The initiative was well received among our members, and we have set up a special task force to develop the idea further.
And this is exactly what happened. The original idea – to rethink the way we package our products using plastic material – has been extended to reducing or eliminating single-use plastics in all areas of our business. The main goal of the project is to try and guide all members to achieving best practice and learn from each other's successes.
The task force has defined the objectives of the ESA Plastic Pollution Project as follows:
To raise awareness within the ESA membership of the damage to the environment caused by single-use plastics across all areas of our businesses and obtain commitment to address this.
To work with our members to mitigate the effects by encouraging and facilitating the removal, reuse and recycling of single-use plastics.
To seek out and ally with other organisations to develop best practice in single-use plastics reduction including finding alternative solutions.
To find ways to measure the effectiveness of this initiative in reducing plastics usage.
The project is supported by all the divisions, each one having a representative on the task force, which conducts meetings by conference calls on a regular basis. The members of the ESA Plastic Pollution Project Task Force are:
John Morton and Kamesh Narayanaswamy (John Crane),
Diederik Neeb (James Walker),
John Monaghan (Burgmann Packings),
Thomas Dötsch (Frenzelit),
Ko Arts (Fiber-Line),
Olympia Riehl (SGL Carbon),
Jane Abi Aad (Eynard Robin),
Mark Neal (Secretary General, ESA)
David Edwin-Scott (Technical Director of Elastomeric and Polymeric Seals Division & Packings Division and coordinator of the ESA Plastic Pollution Project)
The coordinator of the project, David Edwin-Scott is currently preparing a project plan, but some members are already identifying where easy wins can be made and taking action.
If you would like more information on this, then please either contact the project coordinator David Edwin-Scott or Mark Neal, Secretary General, ESA.