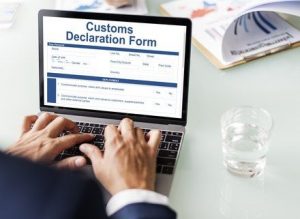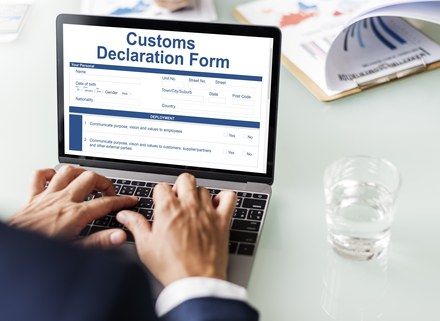 The U.S.A. issued actions to ensure a fairer trade between U.S.A. and other countries. This took the form of separate actions:
Section 232. This action is a global action covering Steel and Aluminium products. U.S. has imposed 25% import duty on Steel products, and 10% on Aluminium products. This action is to protect U.S. security and defence industry.
Section 301. This action is specifically to balance Intellectual Property (IP) theft by China on U.S. product design over many years. This is ONLY between U.S.A. and China, and any U.S. subsidiaries elsewhere in the world.
Section 232
This global import duty covers many items, all identified by their HS codes. These include items that affect ESA members. The key HS codes are:
8484 1000. Semis metallic gaskets. (spiral wound gaskets, kammprofiles, corrugated gaskets, heat exchanger gaskets etc.)
8484 2000. Mechanical seals of all types.
8484 9000. Envelope gaskets.
4009 4200. Semi metallic Expansion Joints.
8481 4000. Polymeric seals with metallic reinforcement.
The trade import duties were imposed by U.S. on 20th June, and E.U. retaliatory duties were imposed on a list of identified goods worth $3.34 billion on 25% tariff, and a further $4.2 billion on tariffs ranging from 10% to 50%.  The tariffs are still in place with no prospect of speedy resolution.
Section 301
Here U.S. has imposed $34 billion worth of tariffs on a list of 818 China goods, which came into effect on 20th June, with a further $16 billion worth of tariffs on a further 284 items, which became effective on 30th August. The products listed will be subject to 25% import duty into U.S.A.
A further $200 billion worth of tariffs on 6,031 of Chinese goods which is subject to 10% import duty has been introduced by U.S.A. A list that was published on July 11 includes the following sealing products:
90.45. Gaskets, washers which we use for FFKM and FKM elastomeric seals;
93.10. Gaskets and washers in non-vulcanised rubber which we use for general rubber seals;
90.00. Vermiculite sheet;
10.00. Graphite rings used in valve stems.
From U.S. manufacturers point of view, there are many raw materials, like natural Graphite, Gypsum, Mica, Steatite, Fluorspar, Vermiculite and natural Rubbers (SBR) that are used in sheeting products, Packings and Elastomeric seals, and chemicals like Toluene, Phenol, and Benzene used in manufacturing process are on the list of tariffed products.
China has retaliated with similar duties on U.S. goods being imported into China. The threat is the duty will be raised to 40% on 1st January, but the G20 meeting suggested this would be delayed for 90 days.
There appears to be no option of change to the situation with U.S.A. insisting these two measures must be taken to protect US jobs.
New tariffs
It is now looking like the U.S.A. is to impose $11b of new tariffs in retaliation to E.U. financial grants to Airbus Industries, which put Boeing at a disadvantage in the world aircraft market. The main targets will be European wine and cheese along with things like helicopter parts.
David Mitchell, Standards and Legislation Director
---
Read also other parts of the Standards and Legislation report: