PACKINGS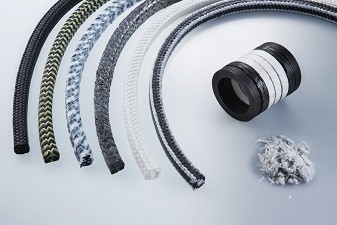 The Members of the ESA Packings Division are manufacturers and suppliers of all types of compression packings and are dedicated to providing products which protect the environment from pollution to land, water and the atmosphere.
Compression Packings are vital to the proper performance of critical components in almost every industry and our members work together to ensure that:
Our customers are given the best possible advice on how to handle and use our products.
We collaborate in generic research to better understand product behaviour and properties and bridge knowledge gaps.
We work with national and international bodies to make sure standards and legislation relating to our products take account of best practice and are truly relevant.
We encourage the development and training of young engineers and technicians in compression packing technology.
Current Projects
Valve Packing Optimisation
Both financial support and technical advice are being given to this project which has been established by CETIM and the French valve industry. The ambitious 4 year project aims to develop test methods and mathematical models to characterise all aspects of valve packing design. Read more …
Test Procedure for Rotary Packings
Development of a definitive test procedure for packings used in pumps so that packing performance can be compared directly under identical conditions. The Specification for a Test Procedure for Packings for Rotary Applications followed several years of validation testing and has now been accepted by CEN Technical Committee TC 197 as a European Standard EN 16752:2015 – Centrifugal pumps -Test procedure for seal packings.
Friction Characteristics of Pump Packings
Following on from the project above we commissioned CETIM to design and build test equipment dedicated to the test procedure with the specific goal of investigating the true friction characteristics of packings used in rotating equipment. This project is well advanced and has produced some very surprising and positive results for packing efficiency. Latest News….
Sealing Technology BAT Guidance Note
Sealing technology is involved in virtually all of the sectors covered by the EU IPPC Directive. Yet, only limited information and guidance on sealing options is available in most of the BREF notes which have been published to date. For this reason, the ESA has produced a Sealing Technology BAT guidance note, with sections covering the best available techniques for sealing solutions required to meet the IPPC legislation. This document is currently undergoing review to update and refocus to accommodate the Industrial Emissions Directive (IED) which has superseded the IPPC.