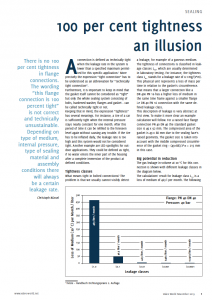 You can find the latest Valve World article here:
Whilst we are always looking for new articles, we are pleased to say that we have plenty in the pipeline and if you wish, we could utilise other publications to publish new ones. Please share with us your thoughts on this by writing to Mark Neal.
Thank you to Christoph Nüssel from Frenzelit for writing the article and Rainer Zeuss from SGL for coordinating the production.
All our Valve World articles (and more) are held in the Publications section of the ESA website.