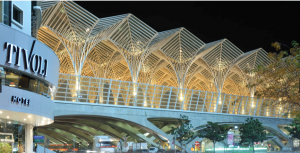 The European Sealing Association every year hosts an Annual General Meeting which is open to all members and invited guests. This year it will be held in Lisbon on May 7/8/9th at the Tivoli Oriente Hotel.
The structure is very similar to previous years with ESA Divisional meetings held throughout the course of the 3 days together with a General Meeting on the Wednesday afternoon. A summary of all the ESA activities is provided at the General Meeting which ranges from an overview of the divisional activities to the re-election of the Executive Committee members and presentations to individuals recognising their contribution to the ESA.
There is also a CEO dinner (invite only) on Wednesday lunchtime and in the evening, we have a dinner for all members and partners. This year the dinner will be at the famous Beer Museum in Lisbon.
If you have not already booked your hotel room, then we strongly advise you to move quickly. It is a popular time of year and although our conference is mid-week the hotel is very popular, and we have already taken up our reserved number of rooms. There are still rooms available and we suspect that there may be opportunities on Expedia etc. Please visit Members area (AGM folder) to download the booking form for the hotel.
Here is a schedule of events which is still provisional. This will be finalised at the end of April and circulated to our members with a list of attendees.
Presentations and workshops
We also have three new workshops throughout the conference which are new initiatives by the ESA:
10.30 on May 8 (Wednesday): "Plastics – White Hats or Black?" – David Edwin-Scott, presentation and workshop.
12.30 on May 8 (Wednesday): "ESA Apprenticeship Programme" – Simone Wilson, presentation followed by a workshop with "brown bag" lunch. Please confirm if you intend to attend as we only have 20 places.
08.00 on May 9 (Thursday): "How Internet of Things and AI impact marketing" – Jasna Suhadolc (Actuado), presentation.
If you have any questions or require further information then please do not hesitate to contact Mark Neal.