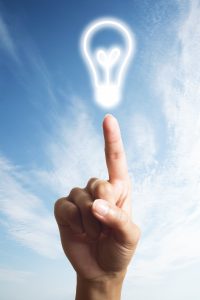 Blue-Sky-Day Yields Strong Ideas and Executive Director Reflects on Future Direction
At the beginning of March, the ESA executive committee held a special meeting. Divisional chairs and vice chairs were invited for a Blue-Sky-Day to share and discuss thoughts on how to develop the ESA and help shape its future. The event coincided with the dawn of Mark Neal's fifth anniversary as the association's executive director.
Hence, a perfect opportunity to look ahead and develop new ideas for positive growth. During the session, each participant shared three concepts, which, above all, were discussed for their value not their economic feasibility.
A total of 27 ideas were pooled, five emerged with the strongest merit. Among the top contenders are topics such as:
solutions to foster the engagement of young minds,
avenues for utilizing different platforms to proactively share our knowledge,
options for creating a more interactive AGM and
suggestions to accelerate divisional topics.
The results of the meeting will be shared in more detail during the CEO luncheon at the upcoming AGM in Lisbon.
Although Mark has learned that the life of a trade organization mirrors that of a slow and steady stream, he was excited to set sight on several rapids during the Blue-Sky-Session. Remembering the days when he was commercially active in the sealing business and his company a member of the ESA, what he valued most was the wide-ranging input he could receive by attending the general meetings.
"We had very limited resources at the time and committing to paying the annual fee was a serious decision," Mark recalls. "But in the end, it was the best way to keep up with what was going on in the industry and connect with all the important people".
His interest in the executive director's position was piqued by a lasting fondness for the industry's peculiarities and a chance to move the organization forward by coordinating good, but at times scattered and dormant ideas. By now fully steeped in the routines of lengthy committee meetings, pushing and pulling members for more voluntary participation and chasing after unpaid membership fees, Mark has neither lost sight of his goal nor any of his enthusiasm.
"Looking into the future, I do envision an even greater diversity of ideas, fresh ideas by younger people and different people, more females or possibly input from other sources outside of Europe," Mark says. "I would like to see more emphasis on environmental issues and the difference our industry could make here with real and practical solutions, not only in regards to products but within a greater context."
In the end, Mark has come full circle. Looking for valuable and myriad input when his company was a member of the ESA, he is now setting the organization on a path to providing just that by creating space and opportunities for cross-pollination as he continues as our executive director.