It is with great sadness that our friend and ex-colleague Dr. Amrat Parmar, passed away suddenly on July 16. Many of you will remember him for his immense technical knowledge and the great contribution he made to John Crane and the sealing industry as a whole.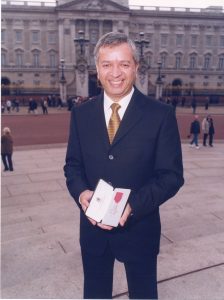 Originally from Kampala, Uganda, Amrat started his teenage life in UK working in a textile mill in Bradford. That experience gave him the drive for a career in engineering, starting out with Renold Engineering in Manchester.
Amrat's association with Mechanical Seals came via the TI research centre, where he worked in Hinxton near Cambridge in the 1980's, where Amrat gained his PhD in engineering. He was seconded to Crane Packing (later John Crane, and then part of the TI Group), where he quickly rose through the engineering organisation.
Amrat was highly respected throughout the industry, both by customers and competitors, and he was active on several industry and academic bodies, including the ESA, where he was a member of the Executive Committee between 1993 and 2003 and Chairman of the ESA between May 2000 and May 2002. In 2004, Amrat was awarded the MBE for services to the sealing industry, a great accolade for a sealing professional.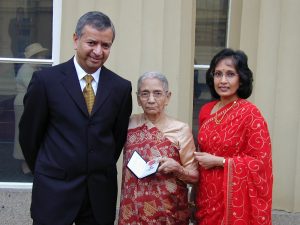 Amrat's passion, however, was research, and his final role before retirement from John Crane in 2015 was that of Director of Research, Global Engineering, where he managed several research teams in USA, UK and China, as well as developing collaborative initiatives with universities around the world.
He will be universally remembered for his clarity of thought and as someone whose opinion and judgement could be trusted and respected. He benefited John Crane enormously in maintaining good technical relationships with key customers over the years.
He will be sadly missed by many both inside and outside of the sealing industry.
We at the ESA send our deepest condolences at this difficult time to his wife Naline and his two sons.
John Morton,
Friend and ex-colleague,
ESA Chairman