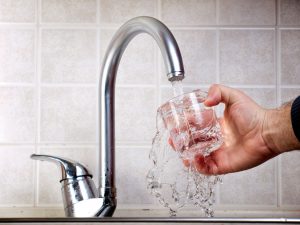 ESA is a member of European Drinking Water industrial alliance (EDW), a group of industry associations (like Europump) who have agreed to act together to assist in the finalisation of the test procedures for materials and products used with potable water.
It was suggested in 2017 that Construction Products Regulation (CPR) was the route to follow. This was directly opposite to EDW members views and causes a serious issue for the progress on a single test.
A new DWD was issued on 31. 1. 2018:
 Article 10 of EC98/83 deleted, and implied "mutual recognition" removed.
New standardisation mandate to be issued under CPR, which will set requirements for construction materials and products in contact with drinking water.
Use Harmonised European standards (hEN) and Horizontal assessment methods in European Standards (EN).
Some existing tests to be included in new requirements.
EC Expert group met on 23. 2. 2018, and a position paper was issued.
EDW took the strong view that:
CPR tests do NOT cover many items used for water, including Pumps, Filters, and Gaskets, and therefore is not an appropriate way forward.
The CE mark proposed is not relevant to drinking water as it does not confirm "non-contamination".
EDW proposes test similar to 4MS with "mutuality" across Europe for this one single test.
Their main point is that testing as it stands is too expensive, and the right of each member state to add its own requirements is against the spirit of WHO initiative.
EDW supports whole-heartedly the concept of one single harmonised test procedure to be used throughout Europe. They also support the concept of approved substances (organic materials, elastomers, cement, metals) lists, and the adding of hygienic requirements (e.g. microbiological growth and organoleptic characteristics). ESA fully supports this approach.
EDW also insists there is a link between the Drinking Water Directive and other product legislation.
The European Parliament ENVI committee published a report on the Drinking Water Directive questioning the new approach and offering a much more sensible approach. This report and approach were adopted by the European Parliament on 27th March 2019.
The signs are now much more positive that the same high hygienic standards, and a single harmonised test will be adopted. The current position is that negotiations between the European Parliament and the EU Council are taking place which will lead to a final new version of DWD to be issued before the end of 2019. This has not happened yet.
It is anticipated that the final agreed legislation will be issued by March/April 2020.
David Mitchell, Standards and Legislation Director
---
Read also other parts of the Standards and Legislation report: