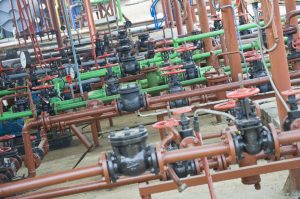 ESA is actively engaged with progress with the WGC BREF. This gave ESA a real opportunity to input technical sealing information and following a telephone consultation with senior members of the WGC working group, which was arranged by the Government Affairs Group, the ESA document on diffuse fugitive emissions has been accepted as a reference document.
This means it has been loaded onto the Best Available Technology Information System (BATIS) for the WGC BREF – a first for the ESA!
The final workshop was held in 2nd Quarter 2019, with the 1st draft issued in 4th quarter 2019. The final consultations have started with the ESA commenting on fugitive emissions and suggesting maximum leakage rates to be used for the local authority licensing process.
The ESA document on Fugitive Emissions Reduction is now complete and available in the Members Area of the ESA website. (If you require the password, please contact Mark Neal.)
David Mitchell, Standards and Legislation Director
---
Read also other parts of the Standards and Legislation report: